Hopsway International Limited
---
Welcome to Hopsway's website.
We are the leading company of manufacturing STAINLESS STEEL SCOURERS for over 2 decades in Hong Kong scourer industry.
Our products are of high reputation and exported to European countries with customers' designated brand names on.
Our substantial factory has over 100 experienced and skillful workers in Guangdong of China.
We always maintain a high quality control over the production line so as to ensure all finished products to stay competitive. The shimmer in surface and durability of stainless steel scourer are the main reason why our customers have been doing business with us for years.
Apart from the above, we also supply different kinds of products for household use as well. We are offering OEM service and the other services such as color printing and packaging. Plastic and metallic products are also available.
We are committed to satisfying customers with products of good quality and on-time delivery. Over the past 20 years, we have handled shipments directly for our customers without any unreasonable reject.
We sincerely welcome any business worldwide whose interested to develop any new products and to start business with a reliable partner.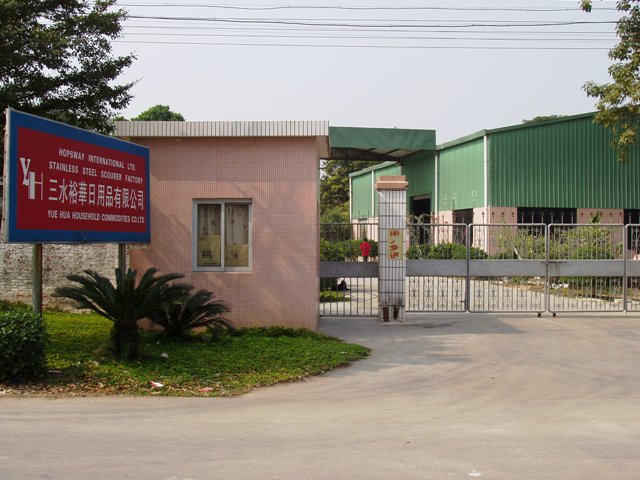 ---
This site is best viewed by IE5 or above
© Copyright Hopsway International Limited. All rights reserved.